Conferences
For the widening of scientific and creative links and inclusion of talented youth in research activities in BSTU scientific conferences and seminars are organised.
About 200 events are held annually at the university. Among them are prominent International and all-Russian conferences and lectures as well as seminars of narrow thematic spheres of regional and higher educational institution levels.
Traditionally the following are organised:
International scientific and practical conferences (scientific lectures);
International conferences of young scientists, postgraduate students and doctoral candidates devoted to memory of the academician Shukhov V.G.;
International students' forums;
Workshops in various thematic disciplines.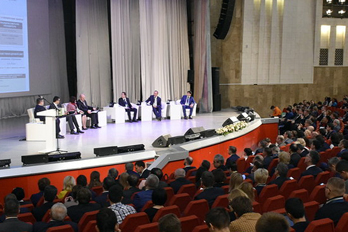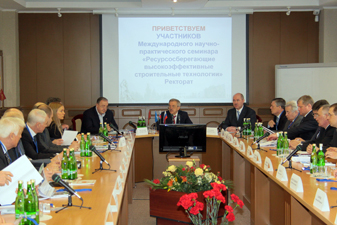 The main objectives and goals of organising scientific forums at the university are: the development of fundamental researches and innovative activities; the improvement of educational process; the introduction of lecturers, associate professors, postgraduate students and students to advanced technologies and equipment; the development of links with leading industrial enterprises.